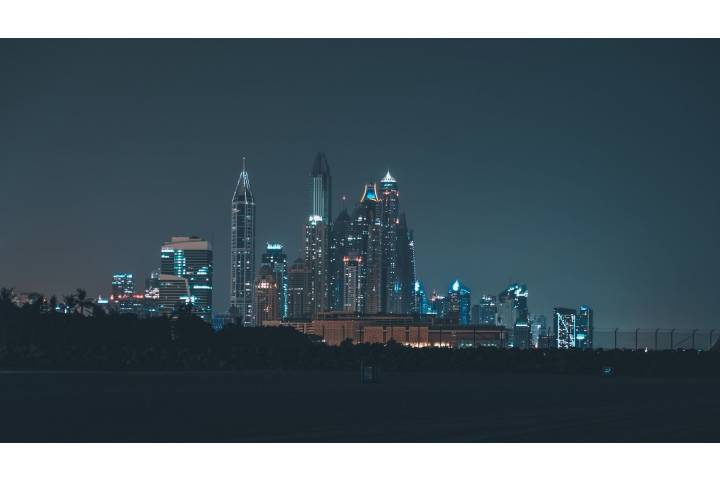 Would you like to buy valuable properties in Dubai? Here are all the reasons to choose this destination
Dubai, the city of excess and innovative architectural wonders, has become an increasingly attractive destination for luxury property buyers in recent years. Luxforsale, the number 1 portal in Italy specialized in the promotion of exclusive residences all over the world, today features a page dedicated (and constantly updated) to luxury properties for sale in the Emirati metropolis. But what makes Dubai so attractive to investors and luxury lovers? Let's discover the reasons that make this city so desired by high-spending customers.
Modern, iconic and… luxury architecture!
Dubai is famous for its futuristic skyline, enriched by cutting-edge skyscrapers and unique architectural structures in the world. Owning a luxury property in Dubai means immersing yourself in a life experience surrounded by architectural symbols such as the Burj Khalifa, the tallest structure in the world, and the imposing Burj Al Arab, an icon of luxury and opulence.
Most of the buildings in the capital of the Emirates are equipped with spas and other super-luxury services, without forgetting the private establishments on the beach, equipped with poufs, gazebos and exclusive clubs.
Exclusive lifestyle
Life in Dubai today is synonymous with luxury and comfort. With shopping centers featuring the best global brands, gourmet restaurants, private beaches and top-level services, those who decide to invest in luxury properties can enjoy an unprecedented life experience. It is possible to see it with your own eyes, observing some of the exclusive residences proposed by Luxforsale: scrolling through the images it is impossible not to be fascinated by the elegance, the fine finishes and the always refined design.
Dubai: financial and commercial hub
Not only luxury, but also economy. Dubai has in fact become an important global financial and commercial center. Here entrepreneurs and investors from all over the world meet and world-class commercial partnerships are born every day. Purchasing a luxury property in Dubai does not only mean making a prestigious investment, but also positioning a strategic landing place in the heart of a dynamic and constantly growing economy.
Dubari Luxury Homes: Security and Stability
Furthermore, the United Arab Emirates guarantees political and economic stability, both in the capital Abu Dhabi and in the commercial epicenter Dubai. In this way investors can purchase properties within a safe and reliable environment for investments, real estate and beyond. In recent years, in fact, government policies have been oriented towards encouraging investments. The Emirates are also one of the few Arab states with a federal form of government (federation of 7 emirs) where, since the creation of the state, adequate redistribution of oil revenues has been ensured, guaranteeing excellent consequences in terms of social welfare.
Cultural diversity and cosmopolitan city
Domestic politics has thus made Dubai a cosmopolitan city. In fact, approximately 90% of the population is of foreign origin, mainly Indians, Chinese, Arabs but also Europeans. Suffice it to say that there are estimated to be around 17,000 Italians in Dubai alone. A melting pot of cultures and lifestyles from all over the world that makes Dubai a truly international city. Perhaps one of the best places to buy a luxury residence!
Are you looking for luxury properties in Dubai? Here are the best ones on sale on our site:
https://luxforsale.it/it/annunci/vendita/all-types/all-localities/emirati%20arabi%20uniti/dubai/dubai