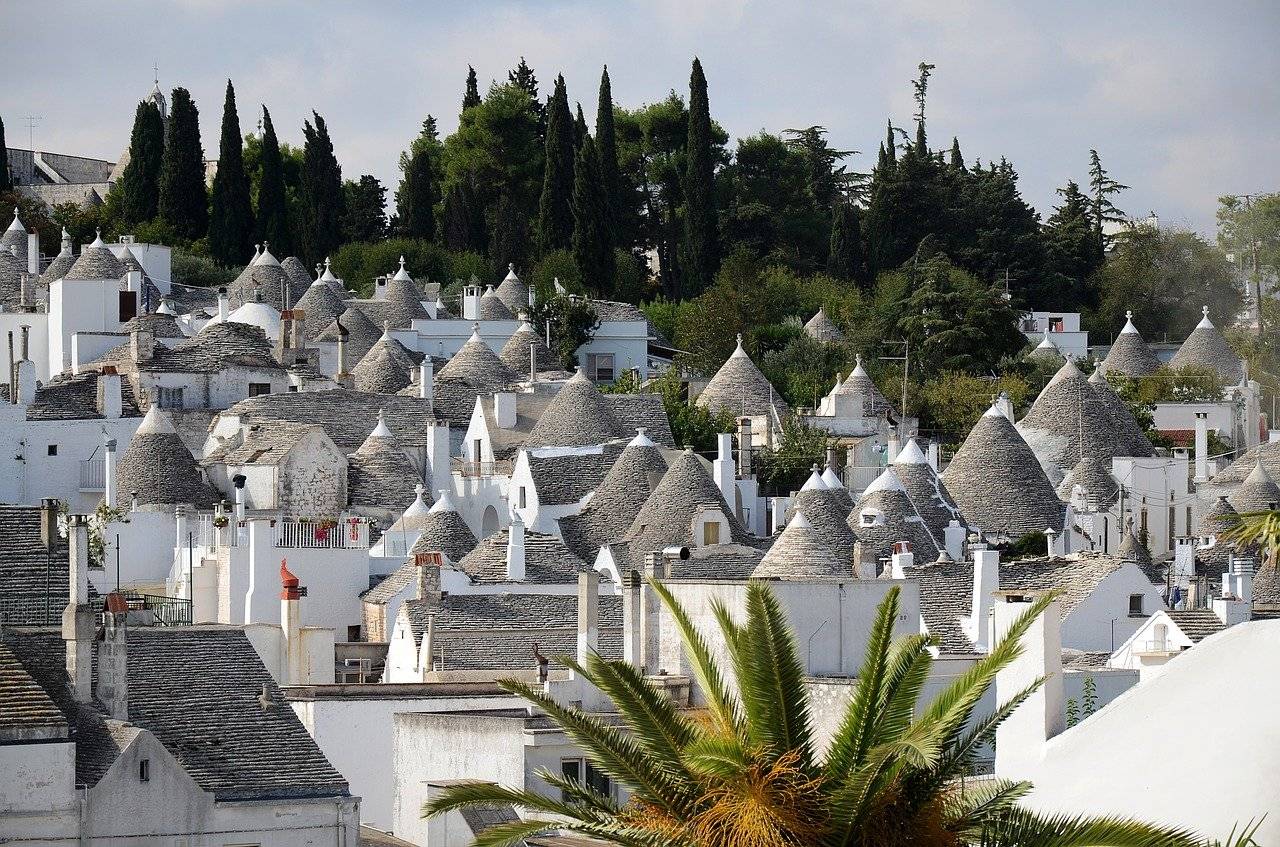 There are VIPs who visited Puglia on holiday and fell in love with it to the point of deciding to buy a house in this region. Some famous people have oriented their choice towards renovated period farms equipped with the highest levels of comfort.
In fact, all those who had the opportunity to visit some of the ancient rural houses located in different areas of Puglia (Salento is full of them), were struck by the architecture, style and welcoming atmosphere that characterize these structures.
What makes Apulian farms particularly attractive in the context of luxury properties is the fact that, by retaining their authenticity, they are able to create an experience of strong bond with the surrounding area and nature.
Living in a farm immersed in the lush greenery of the Apulian countryside allows you to rediscover the pleasure of savoring life in a slower way, in total relaxation and comfort. Whether it's a definitive choice or a holiday, the Apulian farm is one of the most sought after solution.
Most of the Apulian farms used as luxury residences have been subjected to redevelopment interventions, based on specific recovery and enhancement projects.
Today, when relaxation and slowing down the frenetic pace of life are among the first objectives of Italians, many of whom dream of a holiday lying in the shade of centuries-old olive trees with the sea at their doorstep, the Apulian masseria as a housing solution is experiencing a moment gold.
The Salento farmhouses are certainly among the most renowned: there are some, used as reception halls and luxury residences, which mainly attract the attention of foreigners, interested in getting married among the olive trees enjoying the typical Apulian specialties (known and appreciated in all the world).
There are tourists willing to pay substantial amounts in order to experience the pleasant experience of sleeping inside the Trulli, the masonry buildings of peasant origin which, in Alberobello, are considered Unesco heritage for their uniqueness.
The luxury real estate market also includes trulli among the residences of which, in recent times, the demand from both Italians and foreign buyers is increasing.
Buying a restored farmhouse or trullo can be an excellent investment for those who plan to devote themselves to the 5-star restaurant or tourist accommodation sector.
Masserie and trulli in Puglia are locations for excellent restaurants, clubs, high-level farmhouses and residences to rent to tourists from all over the world at any time of the year. Usually, due to their original function of controlling the territory, they are located in places not far from the coast or from inhabited centers.
Apulian tourism knows no crisis, and post-Covid will certainly be positive for the trend of travel and displacement. Even the luxury real estate sector does not stop, indeed this is the best time to invest in the choice of a dream home in Puglia, one of the most loved regions of Italy for its natural beauty, cuisine, traditions and welcome of its inhabitants.