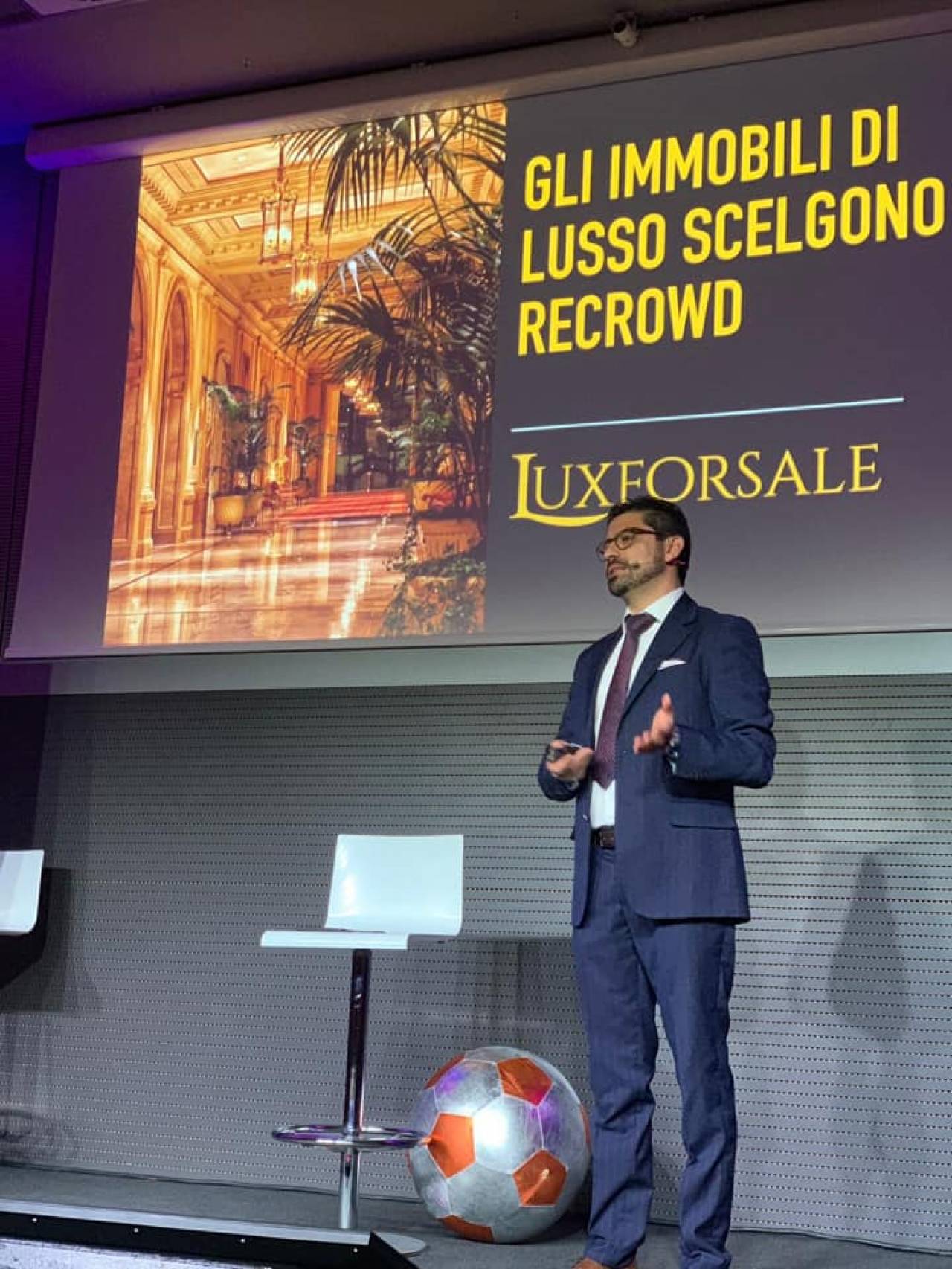 Il Palariccione hosted a unique event of its kind where the Recrowd board decided to use an information event to present a very unique project on the national scene.
The initiative has seen alternating national professionals on stage with experience in different sectors, from the world of finance to real estate, from legal to tax.
"Our goal was to inform before promoting, as we believe that crowdfunding is a simple but still poorly understood form of investment".
The interventions of the various professionals who intervened during the event were deliberately set up to form the audience, with the final aim of presenting an ambitious and decidedly stimulating project.
Recrowd, like the other real estate crowdfunding platforms, was created to collect money from the mass (precisely crowd) in order to carry out real estate transactions and to give back to the investor capital and interest in a rather short period of time.
The investor will be able to diversify his / her own capital using even money on more than one transaction at the same time starting from decidedly accessible investments (500 euros)
The feature of Recrowd is that it is a Lending platform, ie where the investor does not buy shares of the real estate transaction, but invests money exclusively against a return on the investment, which already from the first operations promises to be decidedly attractive.
A unique feature of Recrowd is that it is composed of a board with heterogeneous skills and not part of a single property.
"The different competences allow us to move on more tables" they declare from the head quarter of Recrowd "and above all the choice on real estate operations will be free, without any constraint".
It is precisely in this context that the choice is made to launch an equity campaign, where management has marketed 10% of shares in Recrowd srl, a company whose current value is 3 million.
The first 3 days were a real success, considering that after a few hours the campaign was already overfunding, with a collection of 100,000 euros, or double the minimum amount indicated for the realization of the project.
The great interest aroused by this formula has meant that already during the event some investors, in addition to buying shares in the company, showed great interest in the first real estate transactions, which will be visible when the platform is launched on the market, now upcoming and scheduled for the month of May.