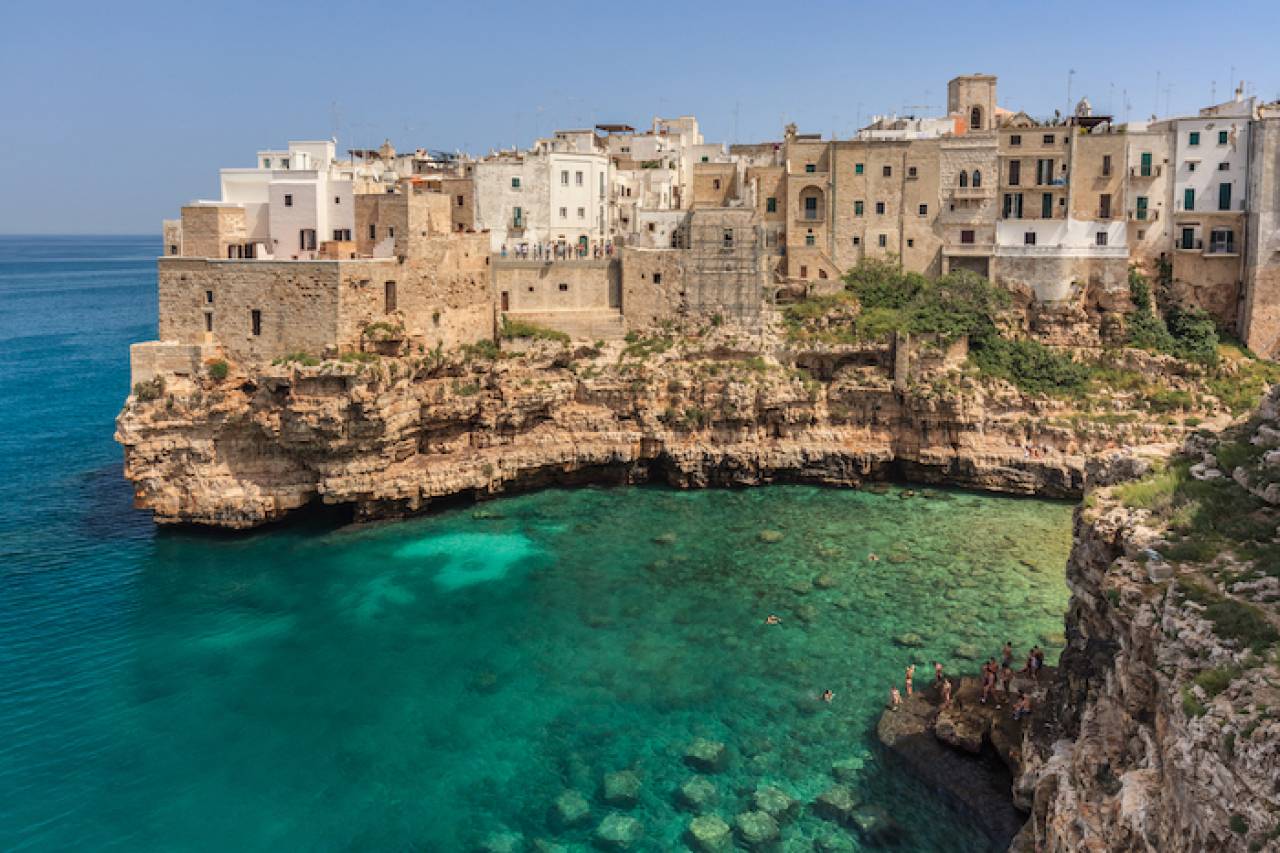 Bari, the Apulian capital of great historical and architectural value.
Hundreds of tourists arrive in this charming coastal city at any time of the year, to visit the beauties of the place and venerate the relics of San Nicola and the suggestive Basilica dedicated to him.
The characteristic streets of the historic center, called "Bari Vecchia" resound with the voices of the people who live here and the children playing in the street. Furthermore, they are imbued with the aromas of the past, with typical dishes prepared at home by women who still usually make fresh pasta in an artisanal way.
The port area is also very suggestive, and boasts a solid mercantile and commercial tradition: the largest passenger ships traveling in the Adriatic sea depart and arrive from here.
The heat of this city is one of the reasons why many people decide to move to live and work permanently. From a geographical point of view, Bari is located in a strategic and very favorable position to reach the main towns of Puglia and Italy. But not only: thanks to the presence of an efficient airport and top-level infrastructures, the Apulian capital is also well connected at an international level.
Buying luxury properties in Bari: where it is best
Those who want to live in the heart of the city should opt for the historic district of Bari Vecchia, which is located within the "old walls". Over the last few years this area has undergone a timely redevelopment, with the opening of premises and commercial activities along Piazza Mercantile, which has acquired greater visibility than in the past.
As regards the price of the properties in this district, it varies between 2 thousand euros per square meter up to a maximum of 2300 thousand euros per square meter (depending on the valuable property and its location).
Poggiofranco stands out among the Bari neighborhoods for its organization, modern infrastructures and public parks.
Those who prefer to live in a well-served residential area with modern and innovative infrastructures should opt for Poggiofranco. The price of properties in this area is slightly higher than those in the center (it is around 2400-2600 thousand euros per square meter).
Even if you decide to buy a house in other parts farther from the center, it must be said that public connections in Bari are quite efficient, and the quality of life is generally good in every area of ​​the city.
As always, before proceeding with the purchase of a luxury property in Bari, it is advisable to contact sector agencies and professional professionals for a transaction agreement under sight.