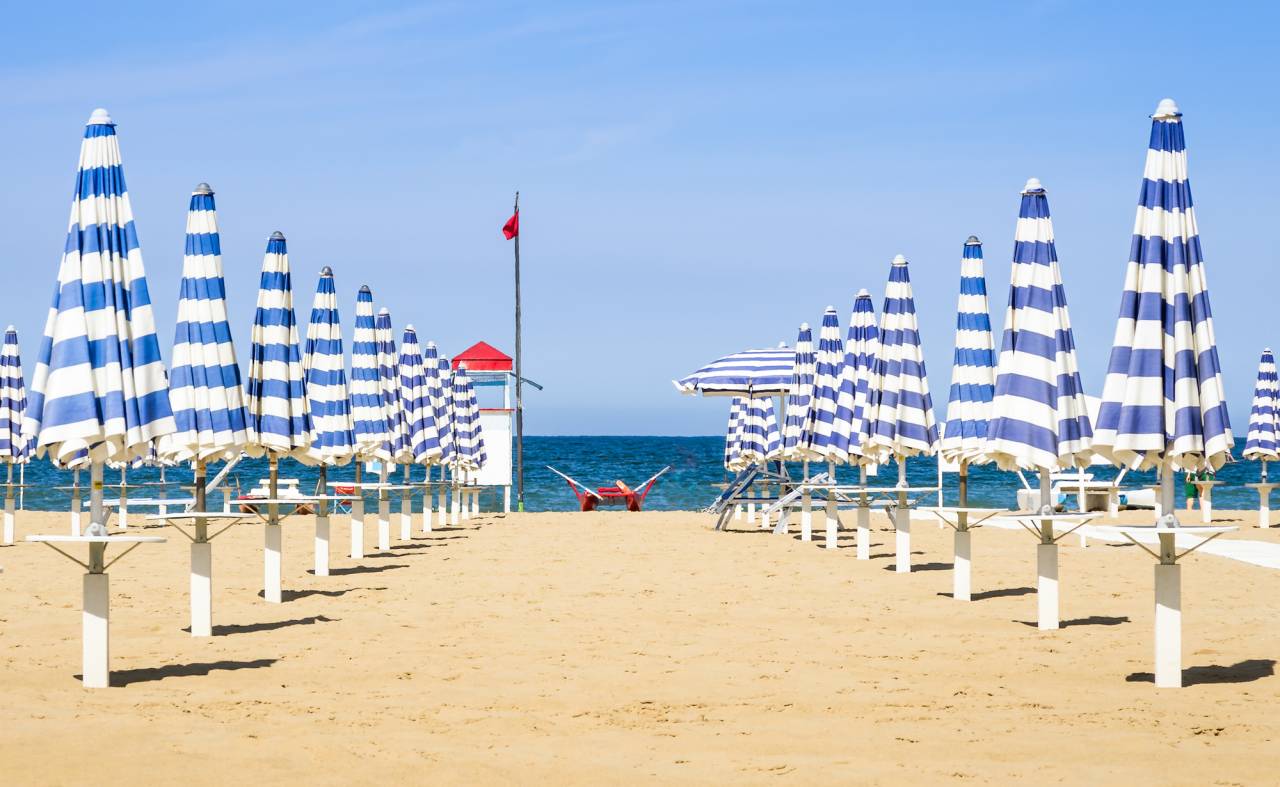 Rimini and the Romagna Riviera are still among the main thoughts of luxury lovers. Here's what to know in this Luxforsale article.
The charm of Rimini never dies, even among luxury lovers. The symbol city of the Adriatic Riviera, so loved and celebrated, remains at the top of the thoughts of those who want to combine the luxury residence with the feeling of vacation and relaxation. It may be for its evocative power that it impresses on the popular imagination, or perhaps for the cinematic narratives that have made it famous - from Corbucci's Rimini Rimini to Fellini's Amarcord and I Vitelloni. In any case, one fact is irrefutable: Rimini welcomes the luxury market with an offer that is always up to standard.
Not only Rimini: the Emilia-Romagna phenomenon
In our 2022 Observatory we decided to photograph the state of the art of the luxury real estate market, examining its connotations also at a regional level. Emilia-Romagna, a land that manages to combine art, popular sentiment and fun in a unique way, is a region where 155 luxury properties are currently located on Luxforsale. If we go into the details of the Romagna cities with the most properties in first place, there could only be splendid Bologna (22), closely followed by Ravenna (15), Forlì-Cesena (11) and, in fact, Rimini (10).
It might be curious that Rimini, which in non-summer conditions has a population that is certainly not very large (148,908), is able to concentrate many luxury real estate attractions. Yet, the history of the Romagna Riviera and its centrality in the economic boom of the 1960s offers us an answer that is still relevant today: Rimini is a unique attraction in Italy, for its history, tradition and evocative power.
Luxury Homes Rimini on Luxforsale
Here then is that on our portal you can find numerous options on Rimini, without forgetting the places that with it make up the Riviera, such as Riccione and Cesenatico above all. Certainly the most interesting thing for a buyer is the variety that can still be found in the Rimini area today, from beachfront penthouses to villas in quieter areas, to even entire buildings that can also be redeveloped from a tourist point of view. But be careful: it is difficult to go below € 1,000,000.
Rimini is still Rimini, and like any historical-flavored asset it acquires value the more time passes!