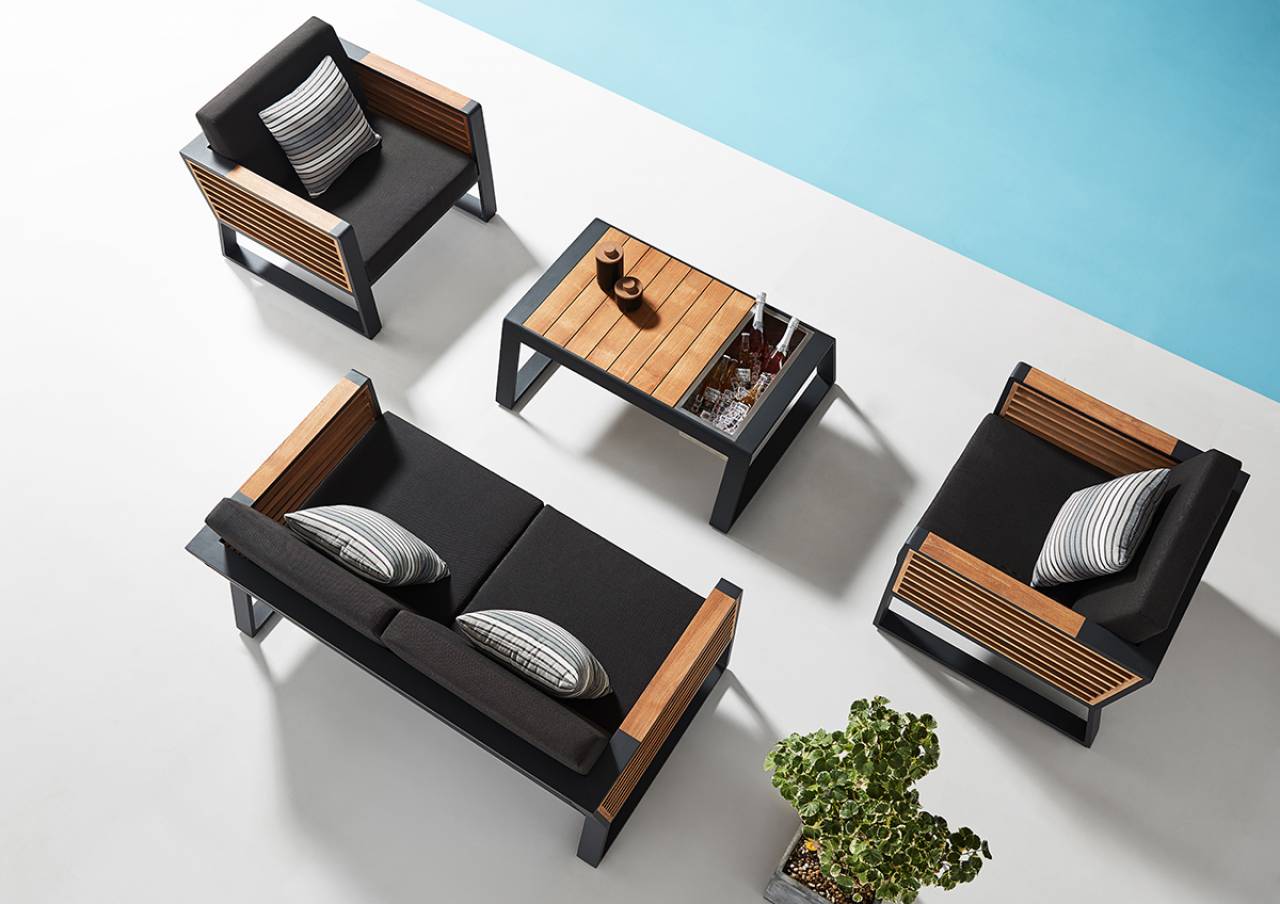 FURNITURE BOOK
The Higold Milano outdoor furniture collections have always been characterized by their captivating character, unique and modern design and the use of high quality and long-lasting materials. Collections that offer perfect functionality and comfort, suitable for both domestic and commercial use. Among the most elegant and popular collections when browsing the Higold catalog, there is undoubtedly NEW YORK. His inspiration? Obviously the buildings of the Big Apple through the skilful use of straight lines, without interruptions, as if to recall the typical momentum of skyscrapers that rise upwards.
Compactness and sturdiness is what it conveys at its first glance. Characteristics given by the aluminum structure firmly planted on the ground, which contrasts with the open design of the Burmese teak side panels, allowing a full flow of air that gives the entire body of the structure greater breathing space.
On the one hand, aluminum, one of the most resistant materials, especially when it comes to outdoor furniture, and on the other hand, Elefin, used in cushions, a material derived from polypropylene, light with a low degree of moisture absorption and quick drying. Resistant to UV rays and mold, but above all, resistant to fading. Ideal for this collection, where the black color is the master. In fact, it is present both in the cladding and in the powder-coated aluminum structure which, in contrast to the skilful use of teak wood, convey a strong dynamic sensation. The pride of the entire collection is the coffee table equipped with a stainless steel icebox: to always have a good drink at hand, and above all at the right temperature, to enjoy alone or to share in pleasant company, in the open air.