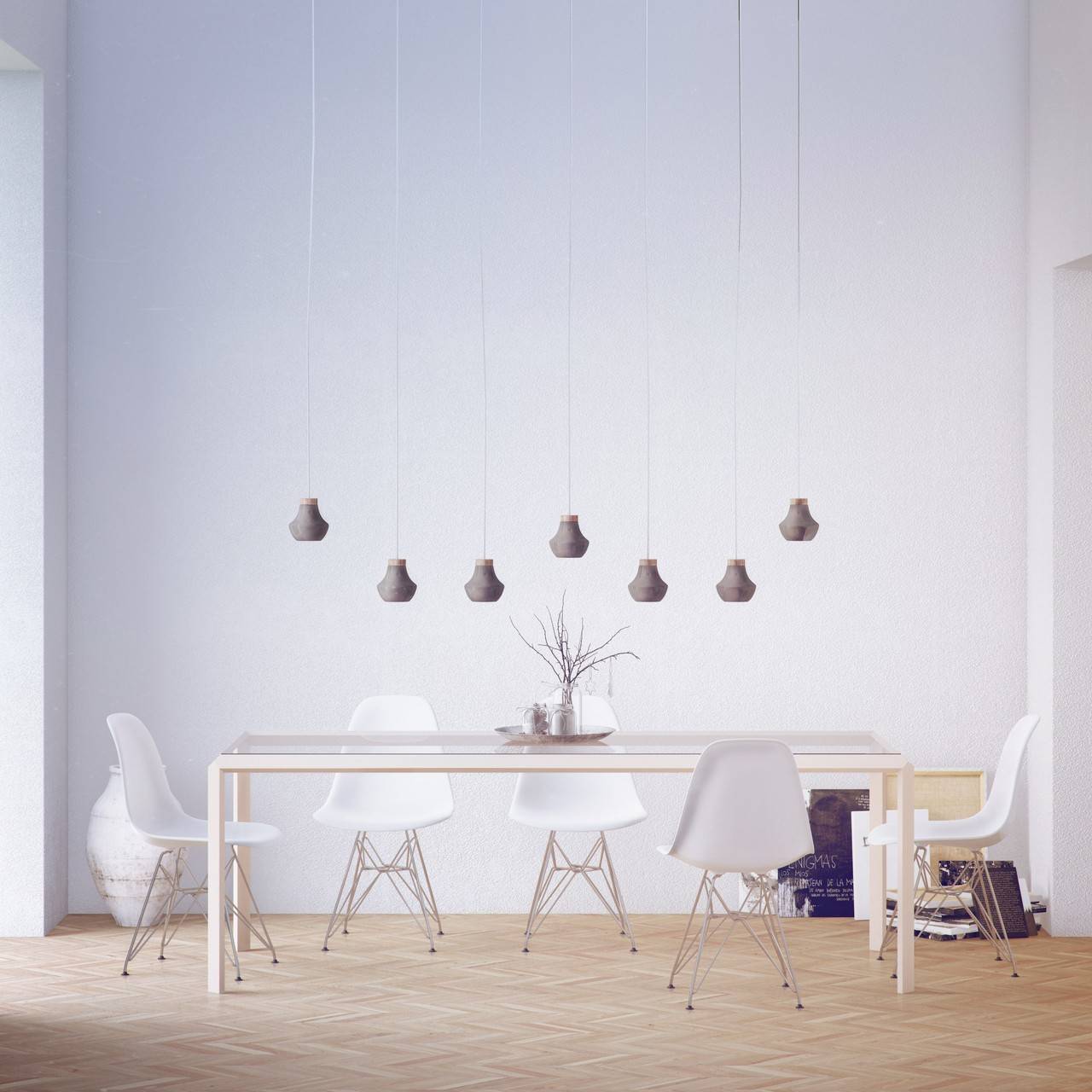 The term "pestrin", in the Venetian dialect, was the place where the pestrini, so they were once called sellers of milk and derivatives, milked the milk and then worked it and sold it for the calle.
Nowadays, Pestrin is a modern suspension lamp perfect to give a touch of light and design to home environments.
Designed by the Venetian designer Nicolò Zavagno, founder together with his friend Mauro Ferrandi of the Irregular design studio, this lamp recalls the container used for milk from "pestrin" to the house. And it is precisely this container that inspires modern lighting, whose name is not a case, refers to that traditional world. Not just the name, though. Because even the materials with which it is made from there serve as a starting point.
The central body of the lamp is made of porcelain, the finishes are in wood, in the specific beech, and the rope to hang it from the ceiling is in neutral color rope. Materials that bring back to ancient traditions but at the same time blend with a minimal and contemporary design whose finish, in different colors - white, orange, light gray and black - spreads warmth in the rooms.
A lamp with a minimal, contemporary and functional design that diffuses a calm light enough, warms the atmosphere and fits into any home environment, adapting both in the kitchen and in the living room.
The Pestrin lamp available on the TID online shop - The Interior Design.
Chiara Mattavelli - The Interior Design