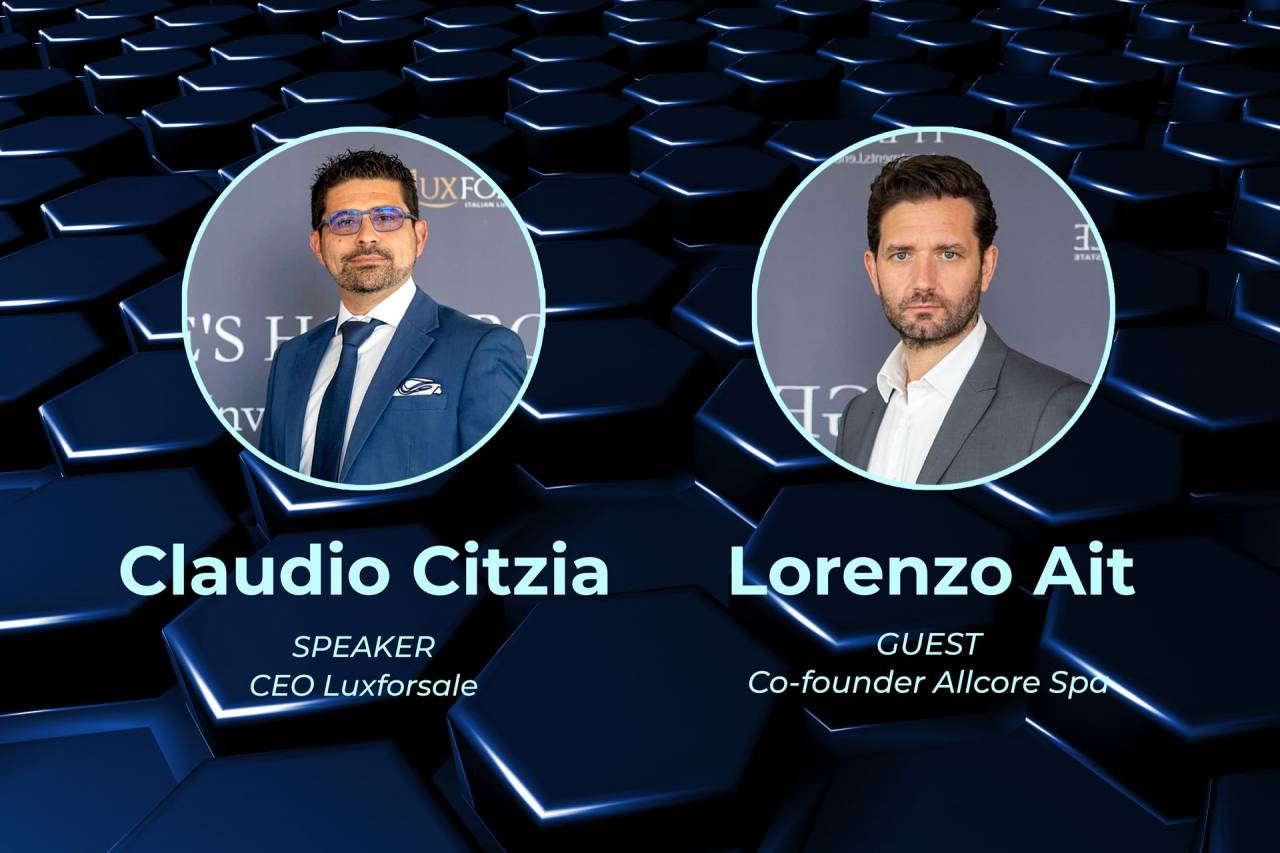 Real estate luxury is a fascinating concept that goes beyond fashion and time. It is bound to endure and attract new customers every day. The Luxforsale portal was born for this very reason, to open the doors of luxury real estate to anyone who wishes to explore it. Both those who are looking for a prestigious residence to buy and those who intend to sell. For this reason, on 6 June at 1.30 pm, Luxforsale has scheduled a free webinar to introduce itself to those who do not yet know the potential of this portal


Exclusivity, professionalism, verticalisation
Luxforsale's mission is to enhance the national and international luxury heritage. Whether the client is looking for an enchanting villa in a tropical location or a prestigious apartment in the heart of a metropolis, Luxforsale offers a selection of extraordinary properties. This is the great strength of the portal: being the meeting point between high-spending buyers and sellers. In this way it manages to create a highly verticalized ecosystem inhabited by highly qualified real estate professionals.


For those who sell and for those who buy
Thanks to the simplicity and intuitiveness of the portal, the seller can find in Luxforsale a unique showcase, where it is possible to register and place the first ad for free, to immediately understand the incredible potential of the service.
At the same time, those looking for luxury properties can take advantage of a real brochure of wishes. Inside it is possible to consult the properties according to the desired category, request information and subscribe to the newsletter. All absolutely free.


Register for the presentation webinar
LuxForSale is a true passport to the world of luxury real estate. If you are a real estate professional, an agent or a potential buyer, all you have to do is register for the free webinar on June 6th, at 13.30. Thanks to the presence of the founder Claudio Citzia and the marketer Lorenzo Aitco, founder of the listed Allcore Spa Group and author of numerous books on marketing, you will be able to understand the incredible potential of the platform and enter, once and for all, the world of Real Estate Luxury. As a protagonist!
Sign up here: ->https://promo.luxforsale.it/piacere-luxforsale