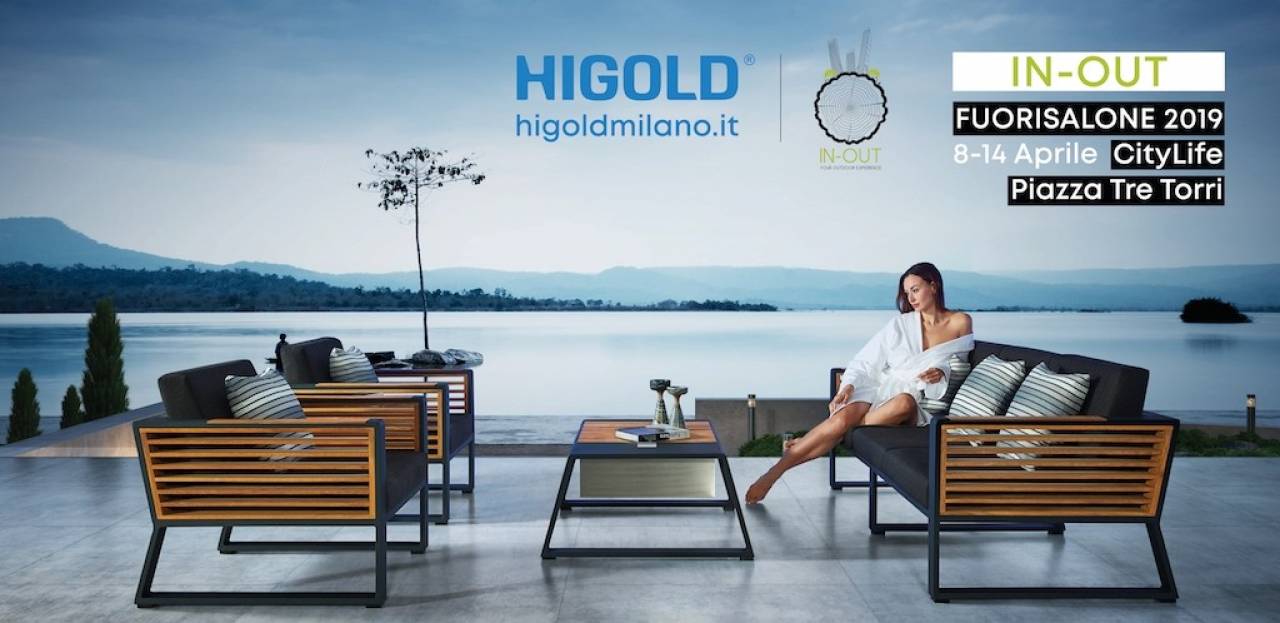 Also this year Higold Milano has decided to present its new outdoor furniture collections during Milan Design Week.
And if last year he chose Piazza Alvar Aalto, in the heart of Porta Nuova, to inaugurate his presence in Lombardy; this year will be the CityLife district, the location chosen for this new Fuorisalone.
More precisely, Higold Milan will be part of the IN-OUT project, which for the second consecutive year has set itself the goal of creating a space of visibility dedicated to companies specializing in the outdoors that, without creating overlaps in the product sectors, will foster collaboration synergistic through coexistence in the same location or co-marketing between the companies involved. A project that wants to create a hub dedicated to companies that want to exploit the Fuorisalone as a moment of meeting and finding new customers.
IN-OUT thus returns to speak to the public about wellness in the open air, integrating in the program moments of reflection with talks and meetings dedicated to well-being and the change of the metropolis, and interesting initiatives such as four daily yoga sessions with the support of Yoga Festival and a fashion show "For Plastic Free Oceans" with the students of the Istituto Marelli Dudovich.
An en plein air exhibition-event, conceived and curated by architect Fabio Rotella (Studio Rotella) together with Sergio Rossi of Fierecom & Events, Barbara Colonnello of the event agency Promoest and Class Editori who will be partner of the event through the channels of communication Telesia and the MF Livinge special. In addition, starting this year IN-OUT has the patronage of the Municipality of Milan, the Italian Trade Agency and the Italian-Chinese Chamber of Commerce.
For the occasion, Higold Milano will present two of its flagship collections, two collections with a strong chromatic contrast and a different use of aluminum and teak.
On one side Airport, designed by the internationally renowned designer Nicolas Thomkins, which stands out for the sheets of corrugated aluminum inserted in the structure that refer to the idea of ​​an old airplane. All made even more perfect, in terms of comfort and design, with clean lines and embroideries of the upholstery that follow the wavy style.
From the other New York, that thanks to the good use of teak wood in contrast with the black of the textilene covering and the powder-coated aluminum structure, conveys a strong dynamic sensation. A collection with a modern style to live in the open air.
Chiara Mattavelli - Higold Milano