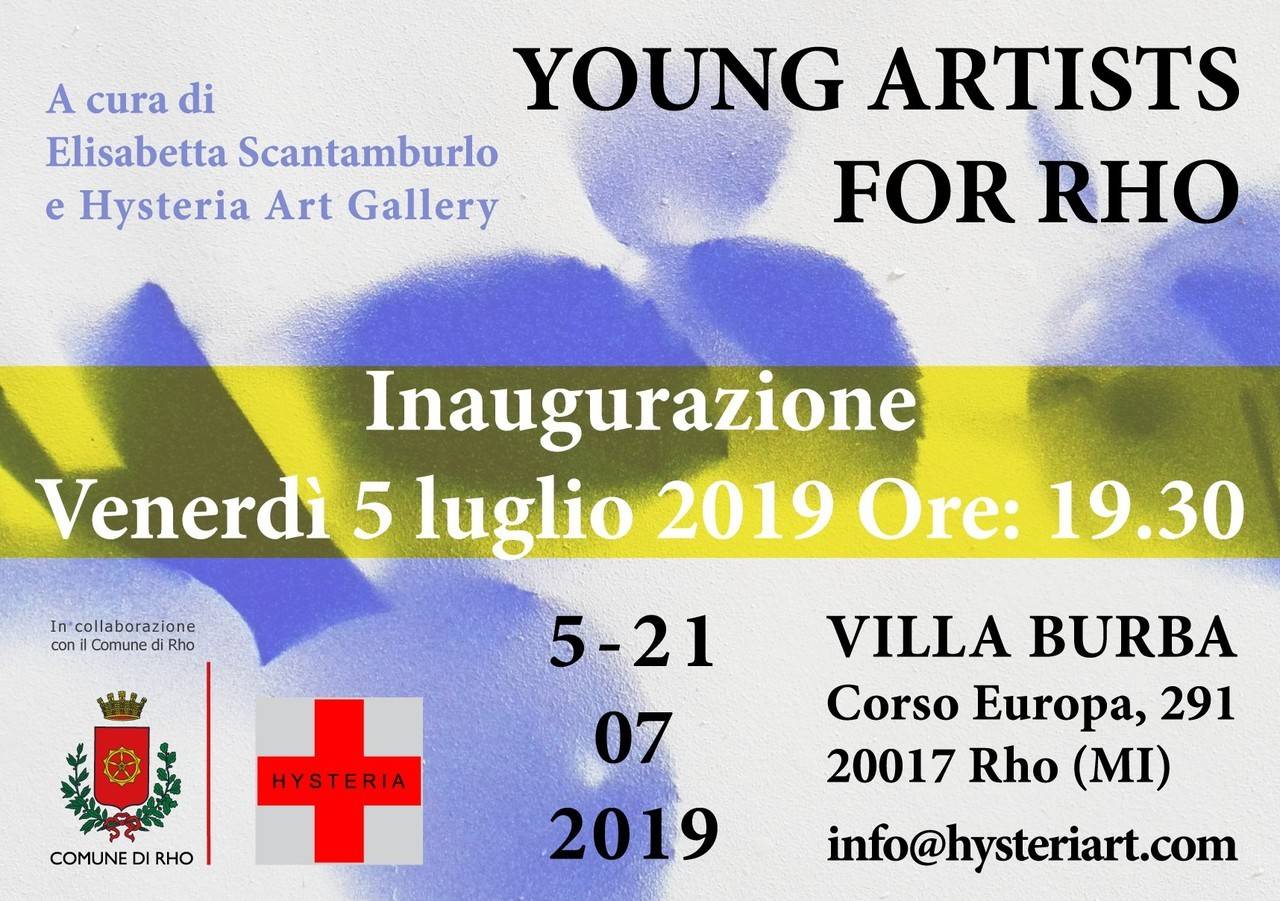 And like last year, also this year Villa Burba opens its doors to seven young artists who through their creative proposals want to be the lifeblood for the whole territory. Seven creators who, with different materials and feelings, wonder and question us about the relationship with the environment, not only the natural one, but also the immediate and social one, and on the relationships between us, the environment and society.
An exhibition developed within the Villa Burba Art project, organized by Hysteria Art Gallery and Theinteriordesign.it, in collaboration with the Municipality of Rho, curated by Elisabetta Scantamburlo.
A project, born last year, with the aim of creating an annual event dedicated to the art world capable of involving the press in the sector and not, nationally and internationally, collectors, enthusiasts and those who can bring citizens closer to the world of contemporary art through direct contact with the works and artists.
In this regard Valentina Giro, Councilor for Culture and Events of Rho declared:
"Villa Burba is the main cultural center of the city, a meeting and study place for many young people, who today become protagonists with this exhibition. We are happy to support these initiatives to give space to young talents, to offer opportunities for growth and comparison with the city. For this a competition will also be proposed, a new opportunity that is intertwined with the Rho Young Artists Register, launched a few months ago, which will be an important channel for developing initiatives ".
In fact, the project will not close with the exhibition of these artists, but will open the doors to the future. During the exhibition the details for a contest dedicated to the artists will be presented and the guidelines of the contest will be presented. During the 2020 edition the works of the winners will be presented and then exhibited at Hysteria Art Gallery.
"Young artists for Rho" will be inaugurated on Friday 5 July and will remain open until Sunday 21 July.
We are waiting for you!
Information
Villa Burba
Corso Europa, 291, 20017 Rho MI
Opening time
Friday: 14.30 - 18.00
Saturday and Sunday: 11.00 - 18.00
Press Info
Hysteria Art Gallery: +39.3394988784 [email protected]
Chiara Mattavelli - Hysteria Art Gallery