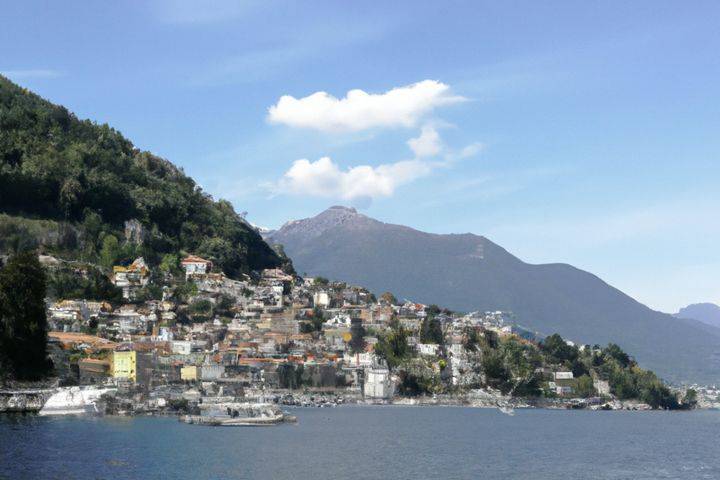 Buying a luxury home on Lake Como: where and why?
Due to its particular landscape configuration, Lake Como can be defined as a luxury tourist area that boasts great consideration by tourists and visitors from all over the world. The fact that it lies at the foot of the Alps makes Lake Como a place of marked naturalistic interest, and therefore more attractive to those wishing to purchase a prestigious property.
Lake Como is bordered by luxury villas which for years have attracted and seduced Hollywood actors, who retire here to enjoy the clear air and the healthy and slow lifestyle that can be led here.
There are some ornamental villas chosen for shooting scenes of some famous movies. "Villa del Balbianello", which is currently managed by the FAI, was the location for the film "Casino Royale" and for the scenes of the film "Star Wars II".
In Cernobbio, on the other hand, there is the famous Villa Erba, which in the past hosted the great director Luchino Visconti. In Laglio, another renowned location on Lake Como, stands the luxurious villa of the actor George Clooney.
Majestic castles and fortifications rise around Lake Como. The Lario area was already strategically important in Roman times, but it became especially so during the Middle Ages, when the shores of the lake were used for the transport of goods between the countries of Southern and Northern Europe.
The exclusive locations in which to buy a house
There are many people interested in buying a luxury property near Lake Como. There are some very suggestive and exclusive locations, which are particularly popular during the summer months. But in these places the climate is pleasant even in winter, so many buy villas with a lake view to spend there all year round. Moltrasio and Carate Urio are two other enchanting places, where there are spectacular villas just waiting to be lived in.
Argegno and Menaggio are two villages to visit, here there are prestigious properties for sale at attractive prices. Bellagio and Lezzeno enjoy a truly unique panoramic view: finding and buying a villa in these areas is a fortune that happens only once in a lifetime.
The charm of Lake Como is timeless: the proximity to the Alps represents a "quid" that contributes to making this place one of the most beautiful in the world. From Lake Como you can easily reach nearby Switzerland and also Milan.

You can find the best properties on Lake Como on www.luxforsale.com