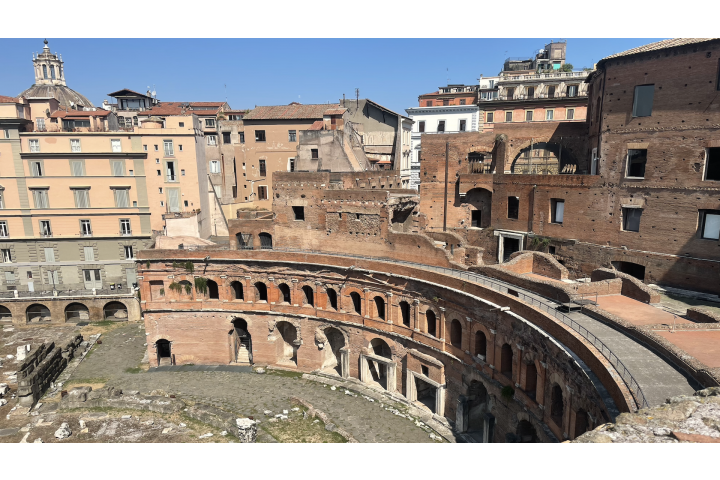 Sea or mountain? Historic center or countryside? Here is everything you need to know for those looking for luxury properties to buy in Lazio
Lazio is the heart of Italy. The Eternal City is located here, but also a huge array of localities and towns capable of offering a vast range of opportunities for those looking for luxury properties. With its combination of thousand-year history and breathtaking landscapes, Lazio is an ideal place to invest in prestigious properties. But where to buy luxury properties? What are the most popular locations? We talk about it in this Luxforsale article.
Rome the eternal city
The tricolor capital, Rome, is a point of reference for luxury and beauty. In addition, as we well know, to being one of the most beautiful metropolises in the world, thanks to its historical monuments such as the Colosseum, the Pantheon and the Roman Forum and its unique neighborhoods. Buying a luxury property in Rome means living in the heart of Italian culture, art and gastronomy. On Luxforsale it is truly possible to find an incredible number of luxury residences in the Capital: elegant apartments, palaces, penthouses and unique villas. For those who want to see with their own eyes here is the link to the best luxury properties for sale in Rome:
https://luxforsale.it/it/annunci/vendita/all-types/all-localities/italia/lazio/roma
.
Tarquinia
Tarquinia, pearl of the Lazio coast, is an ideal location for those who want a combination of history and sea. The town is famous for its Etruscan archaeological sites and its beautiful historic center. Luxury properties in Tarquinia are often located a short distance from the beach, offering buyers the opportunity to enjoy days of sunshine and relaxation on the coast. Furthermore, Tarquinia is an ideal base for organizing excursions throughout the Lazio region, in search of the historical and cultural beauties of the region.
Here is the link to choose the best luxury properties in Tarquinia:
https://luxforsale.it/en/listings/for-sale/all-types/all-localities/italia/lazio/tarquinia
Frascati
Frascati is a picturesque town located among the hills of the Castelli Romani, a village from above which it is possible to see all the beauty of Rome. This area is famous for its vineyards, historic villas (the Tusculan Villas) and lush gardens. Luxury properties in Frascati often include well-kept outdoor spaces, rooftop pools, and stunning views of the surrounding countryside. Living in Frascati means immersing yourself in Italian food and wine culture and enjoying a quiet but sophisticated atmosphere.
You are curious? Here is the link with all the luxury properties for sale in Frascati:
https://luxforsale.it/it/annunci/vendita/all-types/all-localities/italia/lazio/frascati
Latina and Viterbo
Latina and Viterbo are two towns located in the two opposite poles of the region. Both locations allow those looking for luxury properties to combine history and the charm of the surrounding mountains. Latina, located on the Tyrrhenian coast of Lazio, offers luxury properties with sea views, while Viterbo, a medieval city in the Tuscia region, offers villas and farmhouses for complete relaxation.
Here's where to find valuable properties in Latina:
https://luxforsale.it/en/listings/for-sale/all-types/all-localities/italia/lazio/latina
And in Viterbo:
https://luxforsale.it/en/listings/for-sale/all-types/all-localities/italia/lazio/viterbo