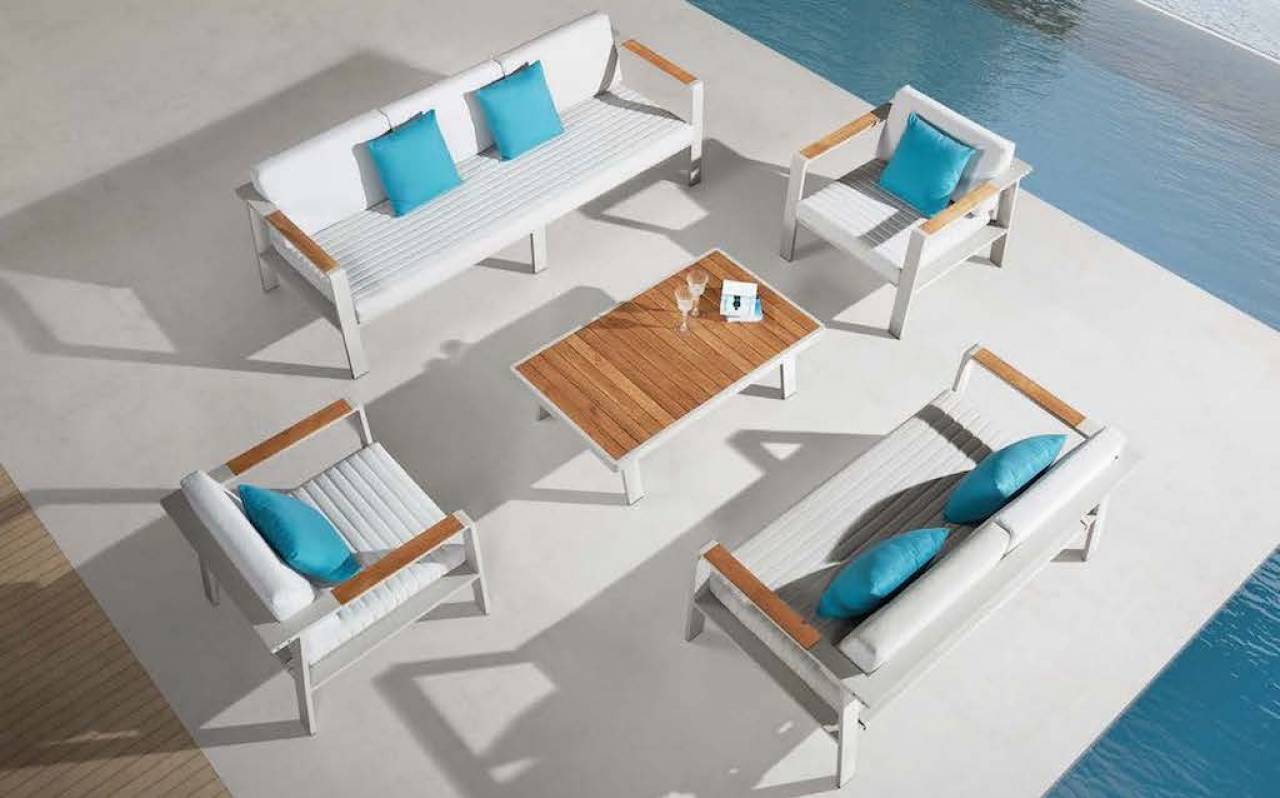 "Live the excellent life" is not just a motto, it is a promise.
Higold, through its outdoor furniture collections, wants to provide its customers with a better way of life by offering one more reason to live outdoors, with style.
The deep research and knowledge of the product, together with a high quality design, craftsmanship and attention to detail, led, in a short time, to the achievement of excellent results culminating in the birth of fruitful collaborations with some of the most prestigious names in world design among all Nicolas Thomkins and Pininfarina.
Not only great collaborations, but also, and above all, own lines of furniture for the exterior with a unique design and an elegant and contemporary style that are characterized by the combination of different materials, creating a mix with a strong flavor and strong color contrast.
One example is one of the most loved and requested collections by our customers ... NOFI!
Thanks to the light colors of the structure and the cushions, it is the perfect furnishing accessory for the home or hotel garden, for the terrace of a modern design house or the swimming pool solarium in an elegant location.
The whole is also embellished with inserts in Burma Teak, a characteristic element of all the Higold collections. Present both on the armrests of the seats and on the tables, where the top is entirely made up of strips of this precious wood, positioned in different shapes and sizes.
Armchairs, modular sofas, dining and bar tables, sunbeds and rocking chairs, to best meet all the needs and requests of the end customer. It is also easy to assemble thanks to its DIY concept.
A collection designed with high quality materials for outdoor use but which at the same time proves to be ideal also in indoor environments. Ideal for spending warm summer evenings in the company of your friends and family, or as a perfect setting for moments of relaxation inside a hotel or in a trendy venue.
Chiara Mattavelli - Higold Milan