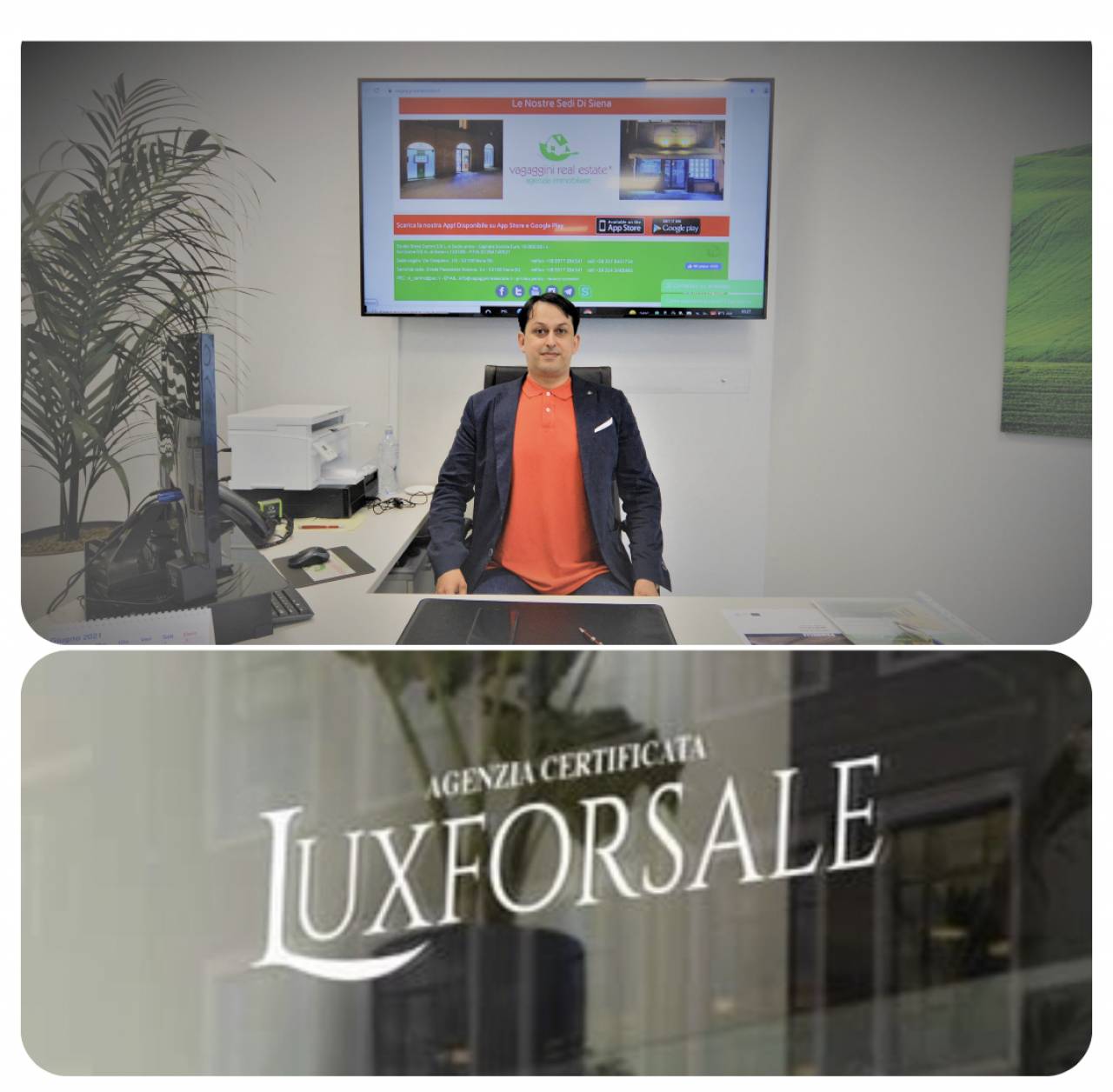 The luxury real estate market must be constantly monitored to get an overall idea at a national level. However, each Italian region has both critical issues and strengths: for this you need to have the "pulse" of the situation through the hands-on voice of those who work in this field every day by managing a Luxforsale certified agency.
We asked Roberto Vagaggini, owner of the Vagaggini Real Estate agency, to answer some questions, in order to provide the readers of the Luxforsale site with an overview of the situation in the luxury real estate market in an area of ​​high interest such as Tuscany.
A: Hi Mr. Roberto, and thanks for your availability. We would like to know the current trend of the luxury real estate market in the reference area of ​​your certified Luxforsale Agency.
RV: The sales that our agencies have concluded in the luxury sector of reference concern properties of particular historical and architectural value both in the city center and in the surrounding area. The trend is positive and the desire to buy is there.
A: Based on your experience in the sector, what are the most sought after properties?
RV: Currently in the luxury segment we are receiving requests from both Italian and international customers. The most coveted options are objects that are as independent as possible, with private parks and in a typical Tuscan style. The most exclusive and desired locations are: Siena, the Sienese countryside, Chianti, Val D 'Orcia, Crete Senesi.
A: Where do the main buyers of your agency come from?
RV: Our clientele is varied. They tend to be: Northern Europeans, Russians, Americans and last but not least we Italians.
A: What are the main needs of the buyer and seller of luxury properties, in general, in his opinion?
RV: Personally, with my over twenty years of experience always in the area, I detect similar needs both of those who sell luxury properties but in the same way of buyers. All require an adequate and accurate 360-degree service that is not limited only to the conclusion of the sale, but is completed with advice and management: technical, fiscal, legal and notary. All supported in an orchestral way.
A: Why did you want your agency to be Luxforsale certified?
RV: I am sure that the search for a brand known as Luxforsale in synergy with the Vagaggini Real Estate brand will give the desired results for both. This is why I have chosen to make my Luxforsale certified agencies with exclusive area.